How to Preserve Your Garden's Harvest Quickly and Easily
A long-standing fall tradition is the harvesting and preserving of the harvest that will allow foods to be used throughout the winter months. However, this used to be an extremely labor-intensive and time-consuming process performed every year by our ancestors. Now, we have a number of modern preservation techniques that will allow you to quickly and easily store your garden treasures for future use.
In the past, food preservation techniques including using root cellars, canning, and drying produce to be stored and used later. Today, one of the most popular food preservation methods is freezing. This is not only much faster than these other techniques, but it can also be much safer and easier. Plus, most of the fruits and vegetables that are commonly grown by gardeners do quite well when frozen.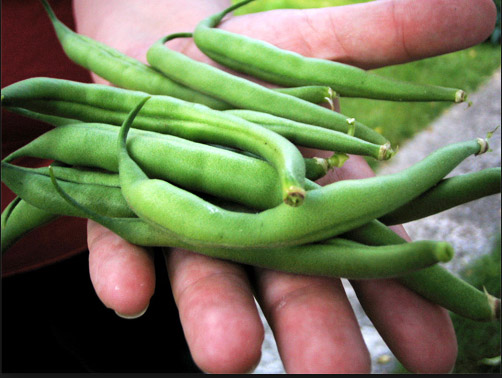 Vegetable Freezing Techniques
Freezing vegetables is both easier and faster than bottling or canning. Canning means working over a hot stove, taking time for processing, and there's never a 100% guarantee that it will work, which means risking having spoiled food if the cans have not sealed properly. However, freezing means taking a few minutes to process vegetables before tossing them into the freezer.
If you have an adjustable freezer, the first thing you want to do is turn it all the way down to -10 degrees Fahrenheit a few days before you start to store your veggies. This will help foods to freeze faster and therefore make the process faster. If you don't have an adjustable freezer, don't worry. It will just take a bit of extra time for your vegetables to completely freeze. You can change the temperature back to normal a few days after the last of the vegetables have been stored.
The best way to process your vegetables for freezing is to spread it out over several days or weeks instead of trying to do it all in one day. This is because your freezer will have a hard time freezing larger amounts of vegetables instead of smaller quantities. Start with the ones that are the quickest to spoil, and then work your way through the others, continuing with those that can be in the fridge for a time, then those that can be shelved, and ending with the vegetable that you were able to leave in the ground for a while.
Use special freezer-containers that will prevent your crops from becoming freezer burnt over time. Be sure to clearly label each bag or container as it goes into the freezer with the type of vegetable and the date. Even if you are using clear containers, make sure you label them since they can fog up and make distinguishing between greens difficult.
Plastic freezer bags are another good choice. Flatten them to push all of the air out before sealing to minimize freezer burn. Flat bags are easier to stack and also thaw out faster than do stuffed roundish bags. Again, label them clearly and include the date.

In all cases, as soon as the vegetables are processed and packaged, they should go right into the freezer. This will kill bacteria and other microbes quickly, preserving the food from rot or flavor loss. Most people prefer to freeze their vegetables "ready to cook" – green beans are cut, spinach is trimmed, peppers are diced or sliced, etc. This makes them easier to use later and reduces their volume for storage.

Vegetables That Freeze Well

Many vegetables do well in the freezer. Green beans, peas, carrots, peppers, spinach, most herbs, Brussels sprouts, etc. can all be frozen raw after only cleaning and perhaps cutting/trimming. If storing raw, these vegetables should be thoroughly cleaned, dried, and trimmed of any excess. They should then be packed together closely into their containers and put directly into the freezer.

Some vegetables require blanching before freezing. Leafy vegetables and less "solid" varieties are often the choice. Asparagus, some beans (lima, snap), beets, broccoli, cabbage, mushrooms, okra, most squash, potatoes, and tomatoes will all need to be blanched before frozen. Many also blanch Brussels sprouts and other vegetables that are normally served blanched anyway, making it easier to quickly heat and eat them.

Blanching is simple, but if processing more than one type of vegetable, do not use the same water for all of them, but use new water for each vegetable type. This keeps cross-contamination of flavor from ruining the food. Simply boil the water and dip the vegetables in it and wait for the water to re-boil (use about 1 pound of vegetables per gallon of water). Then time for about 2-3 minutes and remove to cold water, usually a rinse. Then dry and freeze. Steam blanching is also a good method.

Storing Garden Vegetables to Last Longer

Many root crops such as potatoes, as well as hard-shelled crops like butternut squash, can be easily stored without freezing. These require only steady temperatures and relatively stable atmospheric conditions to stay edible for months at a time.

For shorter-term storage, most fresh garden vegetables and fresh cut herbs can be refrigerated. Do not cut or break them if it can be avoided, as these breaches of the plant's skin will be where rot will begin. When refrigerating, store in a space that allows good circulation and that is furthest away from the cooling fans/elements of the fridge. Most modern refrigerators have vegetable trays or drawers that are the perfect choice.
Posts from the same category: