Basic Types of Glasses
Glasses have become more common and popular today. In fact, these eyewear pieces are now a staple in modern-day fashion even with the latest developments in vision correction surgery and contact lenses. There are even people who still have perfect vision but use non-prescription eyewear as part of their daily wardrobe. 
But, out of all the different available lenses, frames, and treatments out there, how do you really choose the right pair for you?
To help you with your decision-making process, this short guide will give you a quick overview of the options you can choose from.
Popular Types of Prescription Eyeglasses
Make sure that you go to your eye doctor first to get an eye exam to determine the exact type of vision correction that suits you best before you go out and shop for new eyeglasses. The optometrist will write an eyeglass prescription that you will use when you shop online or visit an optician for your new pair.
The following are the most common types of prescription lenses available today:
Bifocal Lenses
The bifocal lenses are multifocals, which means that these have two distinct "powers." The different lens sections correct near vision and distance vision. Bifocals are recommended for people who have several vision problems like nearsightedness or myopia and age-related farsightedness or presbyopia.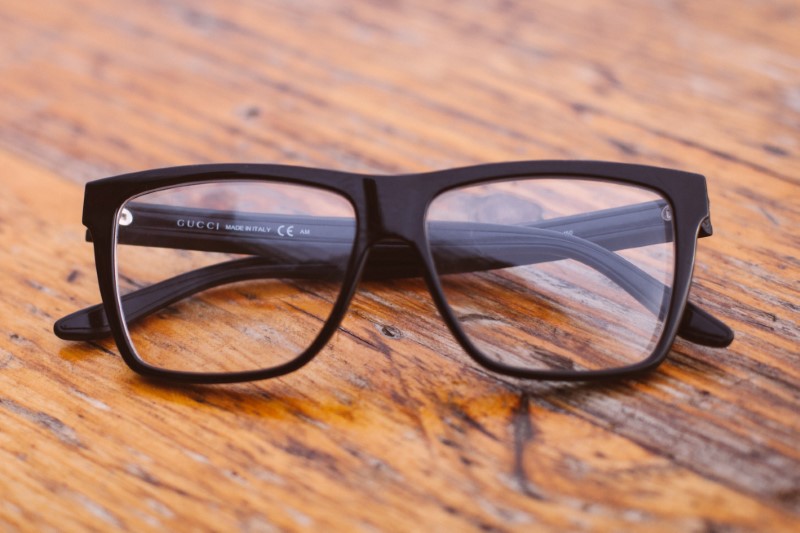 Progressive Lenses
Progressives work for people who need trifocal or bifocal lenses. These glasses offer a similar correction for distance, intermediate, and near vision with no lines between every section. There are many people who prefer progressive lenses due to the smoother transition between vision fields. The only downside is their smaller overall vision field that makes some people switch back to trifocals or bifocals.
Single Vision
Probably the most common and affordable type of eyeglass lenses is none other than the single vision lenses. Their field of vision is largest since they correct vision at one particular distance, either near or far. If you have astigmatism or you happen to nearsighted farsighted, it is likely that single vision lenses will be prescribed to you.
Trifocal Lenses
Trifocals are just like bifocals and the only difference is that these feature an additional power for correction of intermediate vision. For example, the intermediate part can be used for viewing a computer screen.
The main downside of trifocal and bifocal lenses is their distinct line between every field of vision. It makes the lens section produce significantly different vision. While many people can get used to it without having any issue, it is the shortcoming that paved way to the creation of more advanced lenses like progressives.
Other Types of Non-Prescription Glasses
Non-prescription eyeglasses serve various functions that include safety, preventive eye care, and fashion.
Blue Light Blocking or Digital Protection Eyeglasses
Blue light filter glasses or also known as computer eyeglasses have been enjoying a massive popularity these days, particularly among the younger generation. Many adults spend long hours a day using their smartphones, tablets, and computers. These eyeglasses help prevent the strain that these digital devices can cause on the eyes and support better sleep schedule at the same time.
Fake or Non-Prescription Eyeglasses
The past few years also saw a higher demand for non-prescription or fake glasses. These are simply fashion accessories although they can also act as safety eyeglasses during low-risk situations.
Reading Eyeglasses
You can get reading eyeglasses via prescription or over the counter. These can help improve a person's ability to see things right up close, particularly when reading phone and laptop screens, books, and newspapers.
The OTC reading glasses can work well for those who have good distance vision and the same vision in both eyes. These are available in strengths ranging from +1.0 up to +4.0.
If your reading glasses make you suffer from headaches, double vision, or digital eye strain, it is best to undergo an eye exam to know if you will be better off with prescription eyeglasses.
Safety Eyeglasses
There are many professions where safety eyeglasses are used such as in science labs, construction, auto repair, plumbing, electrical work, and more. These are available at cheap prices to offer basic protection. You can use goggles if you also need vision correction. You can fit these over your regular eyeglasses or you can opt for prescription safety eyeglasses. These can be fitted with similar treatments and lenses as the regular frames
Sunglasses
Sunglasses can be purchased without or with prescription. These can feature UV protection treatment or polarized lenses.
Types of Lens Treatments and Lenses
Aside from the standard prescriptions, you can also choose from different lens options when shopping for your eyeglasses. Your optometrist may recommend one lens treatment or more or you can also add others depending on your career or lifestyle.
Anti-Fog Coating
Anti-fog coating helps eliminate that instantaneous fogging effect that occurs when you go to a warm environment from a cold one.
Anti-Reflective Coating
This gets rid of reflections from the lenses to increase visibility and comfort, especially when driving, using a screen at night, or reading.
Aspheric Lenses
These thinner and flatter lenses are great options for stronger prescriptions where thicker lenses are required.
Glass Lenses
These lenses that are available at Crulle web shop offer outstanding visual acuity although these are quite heavy with the tendency to shatter and crack.
High-Definition Lenses
There are companies using computer-controlled surfacing technology to come up with wavefront or free-form lenses to improve visual acuity.
High-Index Plastic Lenses
These lenses are lighter and thinner compared to many plastic lenses.
Plastic Lenses
Many lenses today are plastic made since these can produce the same results as glass. These are also safer, lighter, and cheaper compared to glass.
Trivex and Polycarbonate Lenses
Polycarbonate plastic lenses are the standard in children's eyewear, sports goggles, and safety eyeglasses. Meanwhile, Trivex is a durable and lightweight plastic used in many high-risk environments.
Scratch-Resistant Coating
Application of scratch-resistant coating to the back and front of lenses boosts their durability and makes them last longer.
Transition or Photochromatic Lenses
Transitions or photochromatic lenses darken once exposed to the UV rays that get rid of the need to wear sunglasses.
UV-Blocking Lens Treatment
This is like a sunblock made especially for the eyeballs. The addition of UV-blocking dye to the lenses reduces the number of UV rays reaching the eyes.
Consult your optometrist to know the best glasses for you and your specific needs.
Posts from the same category: